What Makes A Fish, A Fish
Do you dream of scuba diving off the coast of
Yap, Palau, Grand Caymen and Bonaire?
You can actually join Ocean Annie on a dive;
visit
http://familydivers.com/
to learn more. If you want to see all of the beauty without actually joining a dive, look at these award winning videos.
From the company:
"Our ocean is responsible for 70% of the oxygen our planet needs, holds 98% of our water, and 70% of people on our planet rely on the protein of the sea for their food. It is an easy connection, we need a healthy ocean in order for life on our planet to exist. Kids love dolphins, turtles, clownfish, sharks and all ocean animals. Through my educational and entertaining presentations at schools, libraries, and events, everyone asked for more. I realized that kids are passionate about our ocean and if we could design educator guides to teach parents and teachers, we could get the ocean into your classrooms! Together with a team of educators, we created these cross-curricular guides combining literacy, math, science, social studies, and geography with character education. We included a special behavior component in which you become the scuba instructors while encouraging your kids to use their imagination to be scuba diving scientists! Don't worry, the important part about scuba diving is covered in the appendix of each of the manuals so we teach you what you need to know! Scuba diving is a safe sport and parallels some of life's greatest lessons, my favorite: if we get excited when we go scuba diving we have to remember to stop, think, breathe slowly and then act."

"What Makes A Fish, A Fish; Who Lives in the Sea; or Dive Into Diversity

. Each of these DVDS has 8 main chapters and a couple of bonus tracks explaining scuba diving and production. For each of the chapters on the DVD, there is a chapter in the educator guide of the same name. Within the educator guides, you can choose from 6-7 activity stations per unit to share with your children. Both sets of guides, PreK-K and 1st-3rd Grades follows the same framework with age appropriate activities so if you download both sets you can choose your favorites. You can teach these materials to your different age children and even engage older grades too because we have included a great base of information."
Annie Crawley, aka Ocean Annie, was born and raised in Chicago and did not see the ocean until after college. You can read her full bio here.

Trained as a photo and broadcast journalist, she lived and worked around the world as a scuba diving instructor, boat captain, underwater photographer and cinematographer before starting her own company. "

Dive Into Your Imagination

was founded to change the way the next generation views the ocean and themselves. We believe our environment is a reflection of who we are and, like you, we believe we need to build self-esteem and character education while encouraging our children to learn, discover and explore."




More about Ocean Annie and her products can be found at the following links:
@DiveImagination
www.Facebook.com/DiveIntoYourImagination

"Whenever a scuba diver or snorkeler enters the ocean, they experience a world in which
the unbelievable is real. Purple staghorn coral, rainbow fish, sharks, dolphins, sea stars and
creatures that look like they come from outer space live beneath the surface of our one ocean.
Human beings have a direct connection with the sea, just think of how you feel when you
see a dolphin. It is our goal that you use the ocean to engage your students to learn

English,
Science, Geography, Communication Skills, Math and Character Education

.
The more we learn about the ocean, the more we understand how it affects our weather,
climate and makes earth habitable. Humans are inextricably interconnected to the ocean. New
species are being found beneath the sea as the ocean is 90% unexplored. These lesson plans
allow you to enter the water with your students as Imagination Explorers and scuba divers,
so you can view this underwater world as a brilliant masterpiece. The ocean is an underwater
living museum, providing both education and entertainment. Together, you will cultivate many
ideas on this journey. Encourage your students to question all they see while guiding them to
seek answers. Help them apply scientific inquiry to all aspects of their lives.
On the Dive Into Your Imagination DVDs there are always bonus materials you can view to gain
a deeper understanding for what one needs to be a scuba diver and underwater explorer. You
can also purchase complimentary books, DVDs and more lesson plans combining photographs,
cartoon characters and high definition footage for further discovery and learning."
This is a beautiful educational product, but it is not shared from the perspective of God's creation.
My children loved the pictures/videos in this DVD. The photography is stunning. I read a comparison of these DVDs to Baby Einstein, but the extensive educator guides help to turn the beautiful pictures into so much more than that. These guides (specified for age levels) help to give your children a better understanding of the ocean and the creatures in it, but also include components from multiple subjects. From worksheets about the "hard C" sound in clownfish, to hidden pictures, math facts, writing activities, and so much more are included in the educator guides. What Makes a Fish a Fish Educator Guide for grades 1-3 is 374 pages. The DVDs are available for $19.95 each, and educator guides are $69.99 per level. All ages will enjoy the included coloring sheets of sea life.
"For each chapter of the video there is a lesson plan that includes:
a. Character education and imagination play for your students.
b. A set of student questions correlating to the lessons designed to prompt discussion and
enhance learning during video and multi-media viewing.
c. Ideas and support materials you can use to build learning centers in your classroom which
combine science with other core subjects.
d. A glossary of scientific terms, eco-tips and websites for educator content support.
e. Suggested book lists and extension activities that can be used to bring an ocean of
imagination flooding into your class."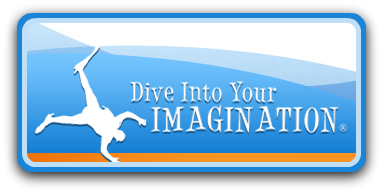 Specials:
For the entire month of May and June, there will be free shipping with any order placed at
www.AnnieCrawley.com/store
in honor of my blog followers. Also, when you place your DVD order leave a message in the notes that you are a homeschool parent and you will receive a $299. value gift of a set of the PDF educator guides!
We received a DVD as well as digital download of the educator guides for the purpose of this review. All opinions are my own. See what other crew members shared in their reviews
here
.