For this
Pitsco
review, we received the
Medieval Machines Pack
which includes a
Trebuchet Kit, a Catapult Kit, Siege Machines book, and counterweights for the Trebuchet
. Also included with the shipment was a box of Klean Clay used to make projectiles for the kits. The package of clay is sold separately from this particular kit. The current price for this kit is
$21.95
. Additional teachers guides are also available for both the Trebuchet Kit and the Catapult Kit .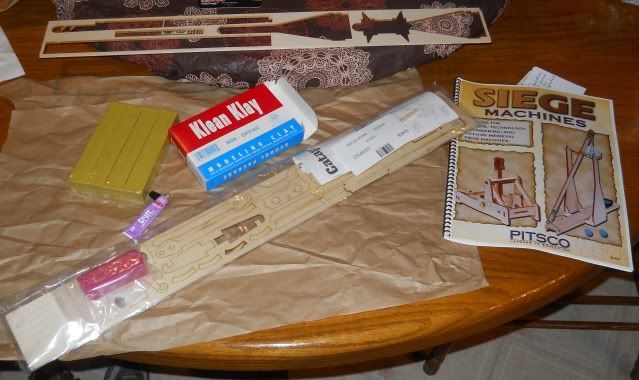 Some "basic household items" were listed as requirements such as glue and scissors. The projects also required some intricate cutting of the laser cut wood pieces and wire provided. If you don't follow directions exactly, you may also need some strong thread. We improvised with polyester thread found in Grandmommie's sewing supplies.
My kids completed the trebuchet kit with Pappy while I observed and read out loud to them from the
Siege Machines
book. I turned some of the statements into questions for the kids and Pappy discussed history. Do you know who was the first to combine the science and engineering necessary to use siege craft as effective weapons of war? My 7 year old son quickly made his own association with Narnia.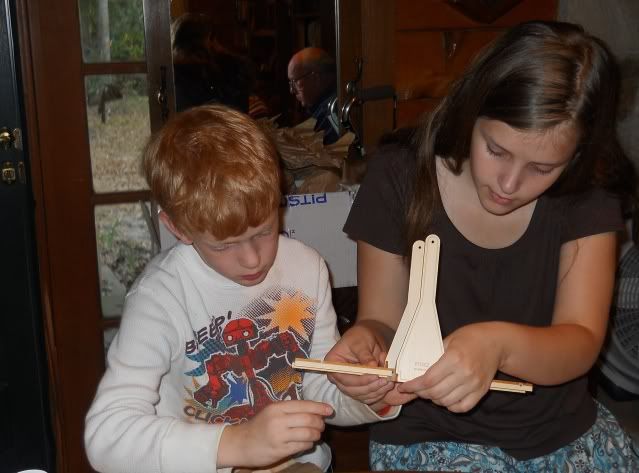 These activities are designed for middle school students, but as usual my son joined his big sisters. Below, see him duck while experimenting as the initial trials didn't always have the anticipated outcome.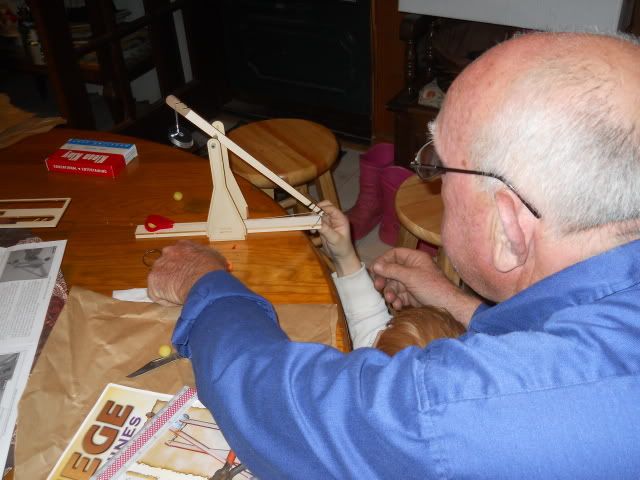 After a bit of practice, the cereal box target was successfully hit!
Our completed trebuchet!
"Pitsco offers a variety of hands on science, technology, engineering, and mathematics (STEM) products and curriculum including several kit and curriculum packages specifically for Homeschoolers."

from the website:
From The Lord of the Rings to Night at the Museum, we are fascinated by these medieval devices. Now, use that interest to teach basic math, science, and problem-solving skills. With this pack, your child learns about catapults and trebuchets through hands-on activities that cover three areas:
Science: Tension versus torsion, elasticity, gravity and levers, and force and motion
Math: Metric conversion, calculating averages, and prediction
Experiments: Mass versus distance, testing rubber bands, targeting, and more
They will discover the history of medieval siege machines as well as the concepts required to build and use them.
Disclaimer: As part of the TOS Homeschool Review Crew, we received the Medieval Machines Pack.
Be sure to check out other reviews at the
TOS Homeschool Crew Blog.