When offered a chance to be part of the glitternglue team with collective bias, I signed up for the first opportunity as it looked like something helpful for my son. We do many of our school lessons around the table together, but there are times when Joseph shares that he can't concentrate because of other distractions. A study center/personal wall seemmed like a nice solution to that problem.
For collective bias, I will share a bit about our shopping experience then a simple tutorial of how we created our project. My oldest daughter joined me shopping and helped create the "wall."
When I look for craft supplies, I want to be able to easily locate all of the supplies required. I found some adhesive squares on the scrapbook asile that we will use for our vacation memory books.
I am familiar with a lot of Elmer's supplies, but there were a few on the shelves today that were new to me.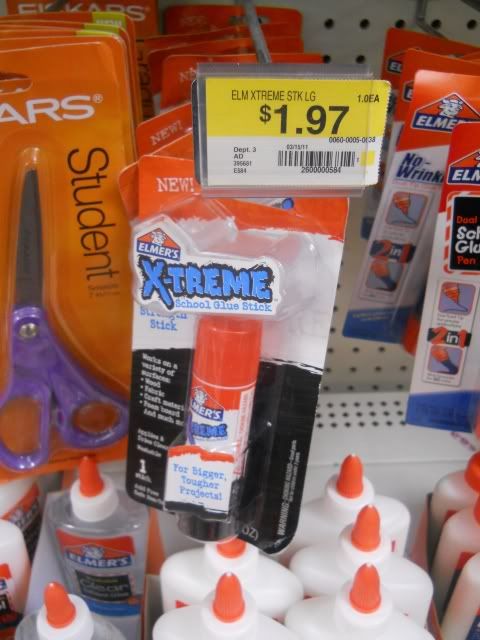 We use glue of some form in our house a lot, at least more than once a week. The most common two things we use are school glue and glue sticks. I picked out one of these X-TREME glue sticks for Joseph.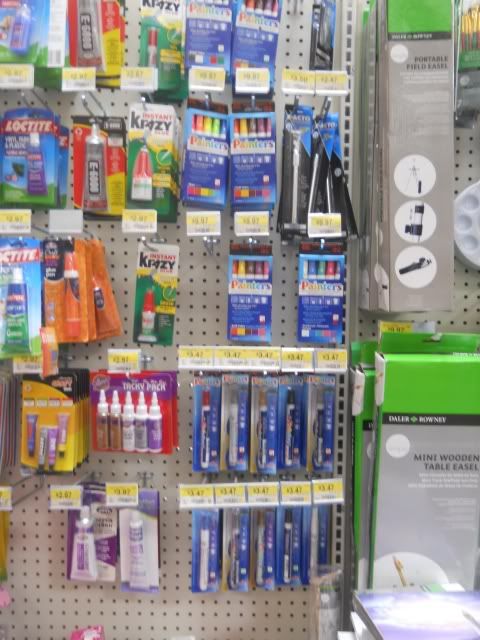 I thought I remembered tinted glues last time I shopped, but the closest thing to that today was the glitter glue. I did find this tutorial on the Elmer's website which I plan to try another day.
You have to look closely at the back of the tri-fold board to see the pencil lines drawn to cut on with the X-ACTO knife. This was my daughter's first time to use an X-ACTO knife, so we added in a brief safety lesson. She did a fabulous job!
We left a tab to fold over for a sturdy place to hang his memory card rings. Colored duct tape was carefully placed over all of the edges.
Joseph drew his initial with a pencil and then squeezed sparkle glue on top of the lines. It is actually still laying flat to dry, so you don't see the J in the picture below, taken earlier.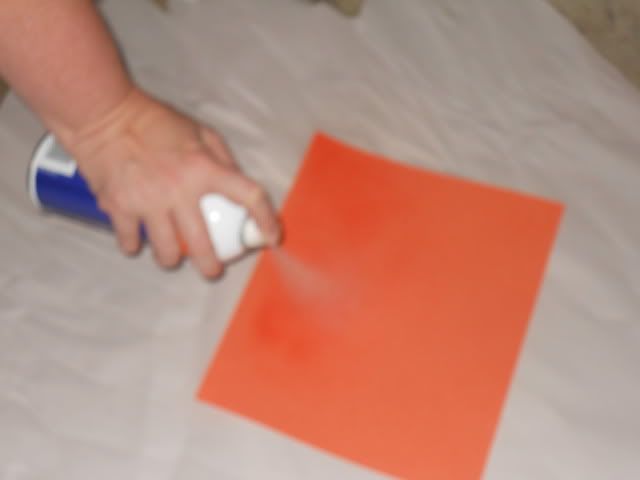 I was happy to see the spray glue. I hadn't used that in years and love the simplicity of it. I simply sprayed each sheet of construction paper before adhering it to the tri-fold display board.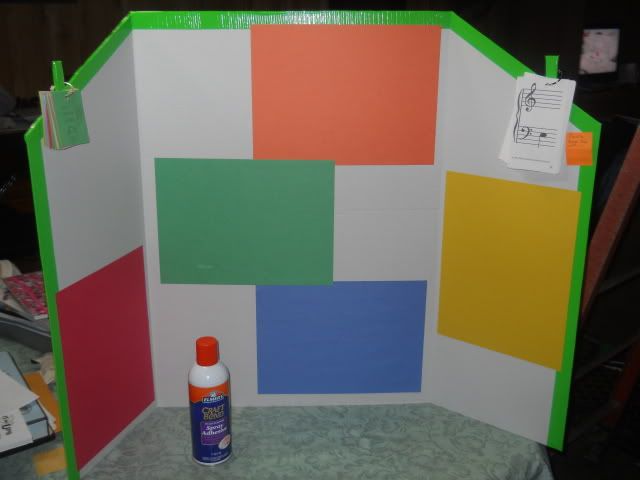 This is the almost completed version. I'm adding a math facts page to the yellow frame, a USA map to the green one, and a calendar. Each week I can change out some of the pages placed on the frame to highlight new things he is learning. This was an easy and fun solution to our problem.
Disclaimer: This project was compensated as part of a social shopper insights study for Elmer's #gluenglitter #collectivebias All opinions are my own.